SI-Card 10 - Personalised Number/Tip Colour
Price: £ 50.50 (£ 42.08 ex VAT)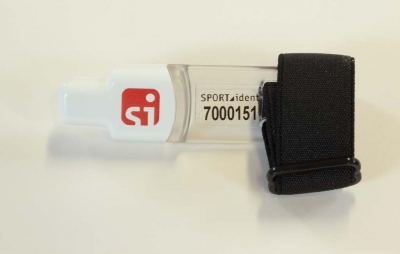 It usually takes about two weeks to manufacture a personalised SI-Card. Please allow an extra week for deliveries outside the United Kingdom.
This SI-Card only works in stations with firmware 5.74 or later. The main features of the SI-Card 10 are:
Size 70*19*8 mm
Comes with a finger loop
132 punch capacity (128 punches with time and control number, start time, clear time, check time, finish time)
5 year return to base warranty against chip failure
Only available with a Transparent Body
Range of unique card numbers (7000001 to 7999999), with user specified card numbers supported
Personalised SI-Card 10s are available in 6 colours for the tip
Replaces the SI-Card 6, supercedes the SI-Card 8/9
Nearly twice as fast as an SI-Card 8/9 making it nearly 6 times faster than an SI-Card 5
Does NOT work with pre2005 BSF3/4/6 SI-Stations. All major worldwide events use newer stations and very few organisations still have the older stations which they use for low key/informal events. At these events you will need to be lent an old SI-Card 5.
Associated Products
Price (£)
Price ex VAT (£)
SIACS and SI-Cards | SI-Card Accessories | Miscellaneous Accessories | Starter/Full Training Sets & Accessories
A handling fee of £ 1.20 (£ 1.00 plus VAT) will be applied to any order below £ 4.00.