Last ordering date to receive SI-Cards before Christmas: UK addresses Personalised - 10th Dec, Non-Personalised - 19th Dec. Ireland and EU Personalised - 5th Dec, Non-Personalised - 15th Dec. Rest of the World Personalised - 5th Dec, Non-Personalised 10th Dec.
Welcome to SPORTident

Thank you for using SPORTident in 2019. A few years ago we introduced the SIAC which allowed contactless and accurate timing. Our latest technology now makes it easier to create results at training sessions and small local orienteering events.
A SIAC is the perfect Xmas gift! If you buy at least 5 SIACs (in one purchase) for your family/friends, club or training group through our online shop, you can receive the new SPORTident Mini Printer and the SPORTident Orienteering App with the one-year 50 subscription free of charge – all it requires is an Android phone/tablet.
If you also need a Readout Station to use with your Android device, you can order our BSM8-USB (mini Reader) at the same time. We will include the connection cables for the Android device (Micro-USB to USB OTG Adapter and USB-C to USB OTG Adapter) free of charge.
This offer ends at midnight on 31st December. Please place your order before December 10th if you wish to receive it before January.
We would like to wish you, your family and your friends a Happy Christmas and best wishes for 2020.
The SPORTident Team
SIAC Fast... Faster and Available Now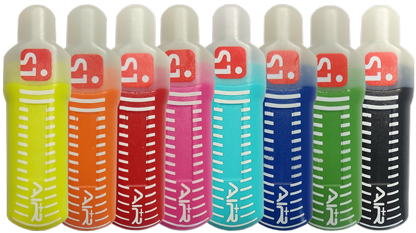 If you take part in events using SPORTident timing, it is now the perfect time to purchase the SIAC and speed up your sport.
SIACs have been used at the World Orienteering Championships and the athletes love them. MTB Enduro is another major sport which has embraced SPORTident Air+ and SIACs are used for all rounds of the Enduro World Series.
Read more... Purchase a SiAC.
Organising Orienteering Events with Air+
When should you change a SPORTident Station Battery?