SIACS and SI-Cards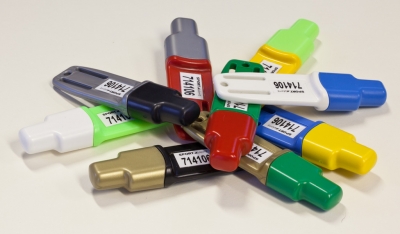 SI-Cards are lightweight and durable timing chips used to collect electronic punches from checkpoints and can be used at a wide range of events. The data is stored on the card and at the end of each event the cards are downloaded and the data is used to process the score/time for each competitor or team. The card can be attached using a Tyvek wrist strap, an elastic finger strap or a lanyard worn round the neck.
Price (£)
Price ex VAT (£)
SIACS and SI-Cards | SI-Card Accessories | Miscellaneous Accessories | Training Sets & Accessories
A handling fee of £ 1.20 (£ 1.00 plus VAT) will be applied to any order below £ 4.00.