Price: £ 33.61 (£ 28.01 ex VAT)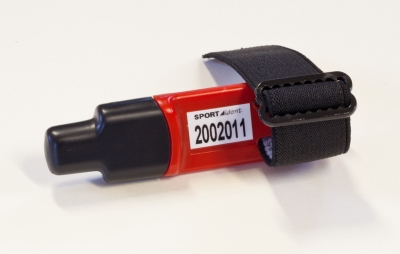 The main features of the SI-Card 8 are:
Size 70*20*8 mm
Comes with a black finger loop
33 punch capacity (30 punches with time and control number, start time, check time, finish time)
5 year return to base warranty against chip failure
Range of unique card numbers (2000001 to 2999999)
ONLY available with RED Body and BLACK Tip
Supercedes and is faster than the SI-Card 6, nearly 3 times faster than an SI-Card 5
This card does NOT work with the older BSF3/4/6 SI-Stations. All major worldwide events use the new style stations but a few organisations do still have the older stations which they use for low key/informal events. At these events you will need to be loaned an old SI-Card 5 to use. You should only purchase an SI-Card 6 if you require more than 50 punches or you need to use an SI-Card regularly with the older BSF3/4/6 SI-Stations.