Price: £ 180.00 (£ 150.00 ex VAT)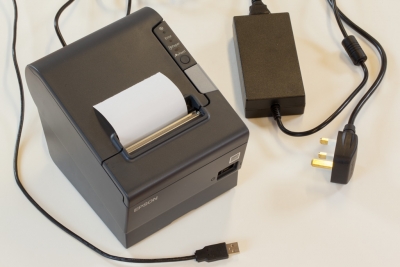 Epson TM USB Thermal 80mm Split time Printer.
This is a highly reliable and easy-to-use printer with an impressive print speed of 300mm per second.

This product meets the strict ENERGY STAR® guidelines set by the European Commission. This is achieved by significantly reducing electricity usage, which saves energy, money and the environment, without compromising quality.