SI-Card Accessories
Shop Home » SI-Card Accessories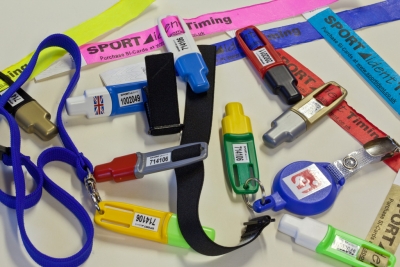 Accessories to carry your SI-Card during an event. The card can be attached using a Tyvek wrist strap, an elastic finger strap or a lanyard worn round the neck.
Price (£)
Price ex VAT (£)

Strip of 10, one use only ultra-strong, tamperproof Tyvek wristbands for attaching your SI-Card to your wrist.

Colour will vary.

1.20
1.00

Spare black elastic 14cm finger loop for SI-Card 5/6/8/9/10/11/ComCard (used for orienteering)

1.69
1.41

Black elastic 25cm Wristband for SI-Card 5/6/8/9/10/11/SIAC. Typically used for MTB events, fell and trail races. Orienteers generally use a 14cm Finger Loop.

2.11
1.76

Attach your SI-Card to the yoyo. Attach the yoyo to your bike or your clothing

3.26
2.71

Lanyard which can be attached to your SI-Card or SI-pCard

1.68
1.40

Don't lose your SIAC/SI-Card. Attach an adjustable 50cm elastic cord to secure it to your wrist

1.80
1.50
A handling fee of £ 1.20 (£ 1.00 plus VAT) will be applied to any order below £ 4.00.