Purple Magnet Card
When you purchase 4 or more SIACs for friends and family, we will provide one additional free SIAC. Remind us about this in Additional Information on the Online Shop Checkout page and we will contact you to supply the free SIAC. Last ordering date to receive SI-Cards before Christmas: UK addresses - Personalised SI-Cards - 12th Dec, Non Personalised SI-Cards - 19th Dec. Rep of Ireland and EU - Personalised SI-Cards and any SIACs - 12th Dec, other SI-Cards - 16th Dec.
Price: £ 10.58 (£ 8.82 ex VAT)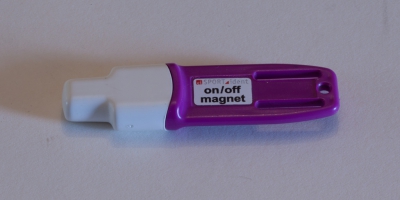 Purple Magnet Card for Switching On/Off BS11 Beacons.
A handling fee of £ 1.20 (£ 1.00 plus VAT) will be applied to any order below £ 4.00.