Price: £ 56.00 (£ 46.67 ex VAT)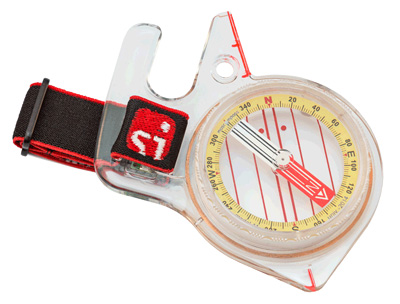 WILL YOU MAINLY USE YOUR ComCard OUTSIDE EUROPE? Please add Additional Information on the Checkout page as the compass module is specific to your world region.

It usually takes about two weeks to manufacture a ComCard Up. Please allow an extra week for deliveries outside the United Kingdom.
The SPORTident ComCard Up combines two key items of equipment - a SPORTident card and Moscow 11 Entry Level Compass in a single, elegant device. The chip is the same as for the SI-Card 8 with a 33 punch capacity (30 punches with time and control number, start time, check time, finish time). The needle setting time is 1.5 - 2 seconds and stability while running is good. The operating temperature range is 0 - 50 Centigrade and altitude below 500M. Although bubbles may form in the compass outside the working range, these should disappear when the compass returns to room temperature. In the future bubbles may not reappear, even in cold weather or at high altitude because after a period of "training" the plastic becomes more elastic.

The patent-pending design guarantees zero deviation of the compass needle. The SPORTident chip is sealed in the compass underneath the runner's thumb which makes it easy to use at a control.

The ComCard is compatible with all standard BSF7 and BSF8 stations and has a 2 year return to base warranty against chip or compass failure.