Lanyard
SPORTident Active Cards Are Out of Stock - They Will be Available Again In Mid-October. Please continue to place orders so that you can get a place in the queue.
Price: £ 0.99 (£ 0.83 ex VAT)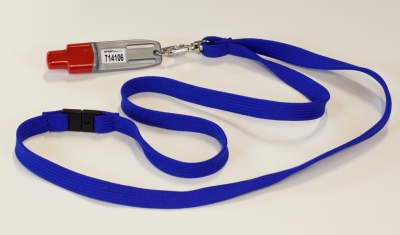 Lanyard which can be attached to your SI-Card or SI-pCard
A handling fee of £ 1.20 (£ 1.00 plus VAT) will be applied to any order below £ 4.00.