SI-Card 8 with Finger Loop
Price: £ 29.64 (£ 24.70 ex VAT)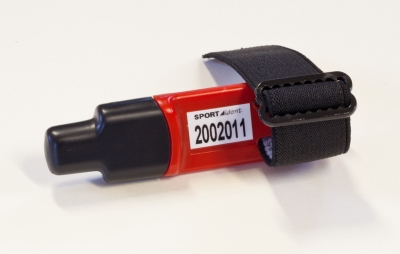 The main features of the SI-Card 8 are:
Size 70*20*8 mm
Comes with a black finger loop
33 punch capacity (30 punches with time and control number, start time, check time, finish time)
5 year return to base warranty against chip failure
Range of unique card numbers (2000001 to 2999999)
ONLY available with RED Body and BLACK Tip
Supercedes and is faster than the SI-Card 6, nearly 3 times faster than an SI-Card 5
Does NOT work with pre2005 BSF3/4/6 SI-Stations. All major worldwide events use newer stations and very few organisations still have the older stations which they use for low key/informal events. At these events you will need to be lent an old SI-Card 5.
Associated Products
Price (£)
Price ex VAT (£)
SIACS and SI-Cards | SI-Card Accessories | Miscellaneous Accessories | Training Sets & Accessories
A handling fee of £ 1.20 (£ 1.00 plus VAT) will be applied to any order below £ 4.00.